THE COVID-19 PANDEMIC
With effect from 19th June 2022 fully vaccinated visitors do not need to obtain a health visa. Just have proof of full vaccination at check in desk.  Unvaccinated visitors DO require to take a Covid test within three days of arrival.
Full details are on bahamas.com/travelupdates
These are some of the main reasons that people visit Exuma
The  favorite trip of the moment is through the Cays to see Iguanas, to swim in James Bond's Thunderball Cave, to swim (or not) with Nurse sharks and most important, to swim with the wild pigs on Little Major Cay. An all day trip to cherish for years to come.
click on picture for more on pigs trip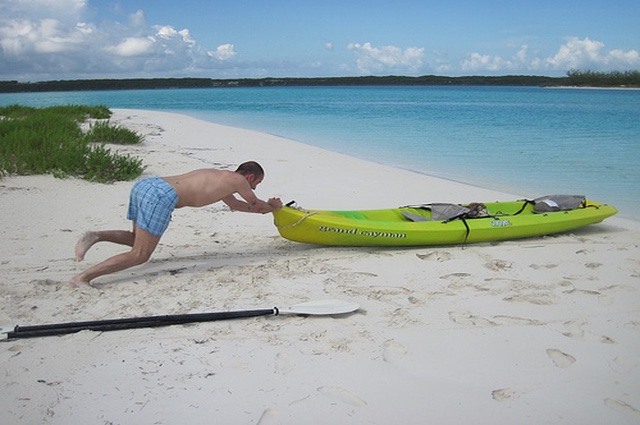 Exuma is all about the ocean so you need to get out and explore to appreciate its beauty. One favorite way is to use the kayaks that Exuma Vacation Cottages provides to reach  the amazing beaches and lagoons on Moriah Harbour Cay.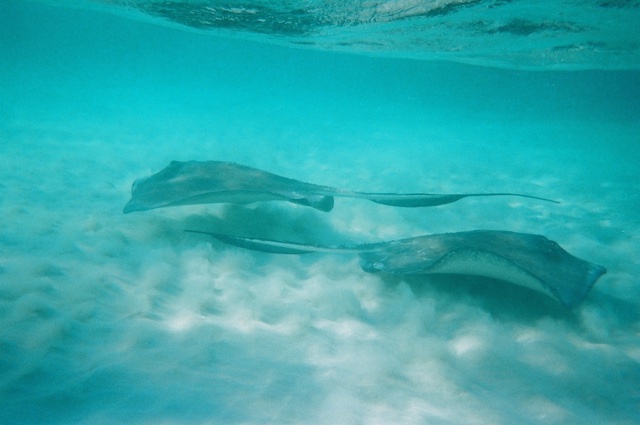 Would you like to sit in the warm shallows off Stocking Island and have Sting Rays glide by, close enough to touch?
Would you like to swim in calm, warm ocean waters and watch turtles swim by and maybe take food from your fingers?
Your Destination Vacation Rental Accommodation
Exuma Vacation Cottages
Exuma Vacation Cottages are located in Hartswell about mid-point along the length of Exuma and Little Exuma about equidistant from the many stunning beaches and beachside restaurants that dot our shores. The property extends over 6 acres and  down to the dock at  oceanside overlooking Moriah Harbour Cay, one of the famous Bahamian Marine Reserves. The property has a large swimming pool for guests' exclusive use.
For full details please visit our property page.
If you have any questions regarding the area, the property or availability please drop us a line
We are here to help